Brandon's story
I was born in Denver Colorado. After living everywhere from Metro to Parker, I moved with my family to the Vail Valley. I stayed in valley until 2001 when the 24 hour, warm desert life of Las Vegas beckoned. I returned to Colorado a few years later to start my tattoo career as an apprentice under my brother, Justin Martin.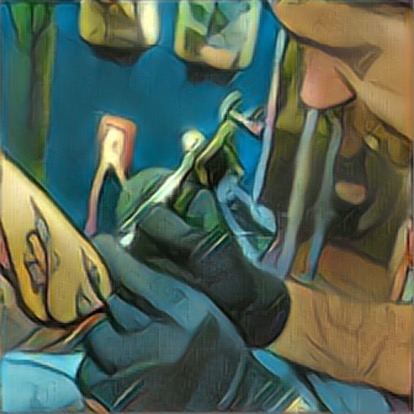 Doing What I Do
Justin has been the greatest supporter and mentor with my brother as an artist, as well a allowing me to do what so few artists get to do... not starve while creating. My apprenticeship started in his first studio, Mountain Ink in Glenwood Springs Colorado. It was a great experience and I was surrounded by some really awesome and talented people. Paul, Megan, Jason, Amanda, Wink rounded out the crew. It was an amazing time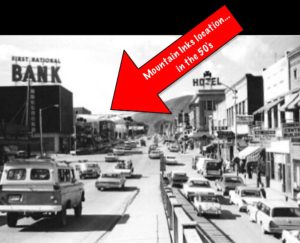 Glenwood Springs
Justin sold Mountain Ink and we opened up a two station studio further up valley. The Eagle Vail Ink Lounge (E.V.I.L.) was awesome. Haven't see another studio with a mountain river right behind it. Sitting on the back porch watching bald eagles flying, deer grazing, and raccoons stealing food from the restaurant below. I loved it... but finally the white stuff that tends to fall from the sky during winter, drove me to my desert home. I decided on the name "EVILution" as a nod to my amazing Vail Valley family and as me taking the next step in my life
I moved to Las Vegas  intent on making Evilution Tattoos a reality.  I started off renting a small room in a giant salon and spa.  It was a great little spot that afforded me the ability to start my networking and start a client base in Sin City.  After a year  A decision had to be made… Move back to Colorado or move the tattoo shop.  A larger shop was becoming available just down the road from my current location. So I gave it a shot. With the help of my loving family and friends, Evilution Tattoos had grown into a big five station studio. It soon became apparent just how big of a nomadic tattoo artist population of Las Vegas.
After a few years of doing the "big studio" thing, I decided to return to a more cozy and personal setting. I prefer more of a one on one environment with my clients. Long before I was giving tattoos, I remember the experiences of getting them. I could tell you what I was wearing, what the weather was, who was with me, as well as just the general feel of the entire experience. I wanted to bring that to my own studio. Justin had taught me about the art of distraction while giving someone a tattoo. Movies to watch, music to listen to, and enough visually interesting stuff around to give it a more personal and calming feel. I found that having a client friends, family, supporters around put them in more at ease and  consequently put me more at ease. I love where I am now and I am so grateful for the family, friends, and clients that I've met along this journey. I love you all and I thank you from the bottom of my heart and soul.